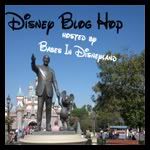 Welcome Disney Blog Hop Readers…both old and new! Thanks again to Babes in Disneyland for hosting the hop and for suggesting today's theme: Family. This week has been ALL about my family 🙂 Not that it isn't always but the end of our school year seems to magnify everything from their schedules to their "emotional neediness" (thank you, Puberty). So, it only seems natural that this should be today's theme pick…lol!
Our trips to Walt Disney World are and always have been about family vacation. I've never been able to swing a getaway for me and The Mr. or a "Girls Only" trip. Not that I haven't planned and discussed with all my partners in crime! It simply hasn't happened…yet;). Even if it did, it would have to be in addition to everything else….since my best family portraits all come from Walt Disney World using Disney's PhotoPass!
Disney's Photopass is fun and easy to use. For a terrific tutorial check out StitchKingdom.com's, "The Definitive Guide, Disney's PhotoPass". Here are some of my family's favorite results:
Say, "Cheese"!
Mwah,
The Mrs.
All opinions expressed on this website, photos and videos come straight from Bettina unless otherwise noted. This post has a Compensation Level of 0. Please see Bettina's Disclosure page for more information.