The Main Street Electrical Parade at Walt Disney World sets the Magic Kingdom aglow with floats, lights, performers and a synthesized soundtrack that is pure fun! I wish you all a safe and happy Independence Day and give to you a few photos of the finale float titled, Honor America.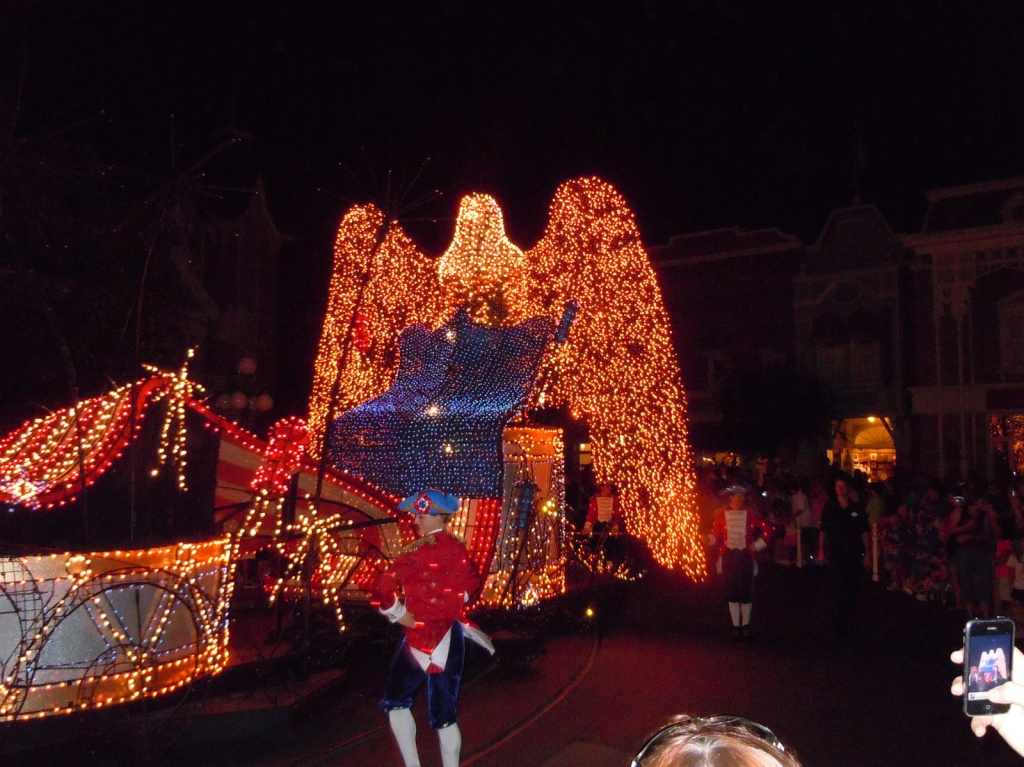 Happy Birthday, USA!
Mwah,
The Mrs.
All opinions expressed on this website, photos and videos come straight from Bettina unless otherwise noted. This post has a Compensation Level of 0. Please see Bettina's Disclosure page for more information.