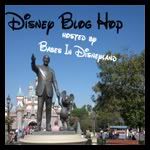 Thanks to Babes in Disneyland for today's Disney Blog Hop theme: "Shine a Spotlight". Earlier this week I had a post titled, Disneyglamarama. I intended to expand the "subject" by featuring some of the amazing Princess Makeup Tutorials you can find on Youtube (perfect for Halloween, costume parties, or a fun trip to the supermarket…lol!) That's when I found this Rapunzel how-to video with a very special message at the end. Michelle Phan is a video blogger who is using her artistic talent to help promote a worthy cause, The Rapunzel Project. The goal of this organization is to help cancer patients keep their hair during chemotherapy treatments using something called "cold cap therapy". In turn, I hope that perhaps someone out there in the blogosphere reading this can use the info for someone they love.
[youtube]http://www.youtube.com/watch?v=YqYLXNKO2z0&sns=em[/youtube]
Mwah,
The Mrs.
All opinions expressed on this website, photos and videos come straight from Bettina unless otherwise noted. This post has a Compensation Level of 0.  Please see Bettina's Disclosure page for more information.